Posted by Danforth Pewter on Oct 25th 2023
Fall is waning up here in northern Vermont…the leaves are falling off the trees, the days are getting shorter quickly, and we're starting the see the damp, gloomy weather that heralds stick season*. It's hard to say farewell to our favorite season, so here are five tricks we use to hold onto that crisp, cozy fall feeling.
Indulge in flowers.
There are plenty of flowers, dried or fresh, that brighten up your space AND feel like fall. Bring in your mums, dry flowers from summer, or buy bouquets on impulse!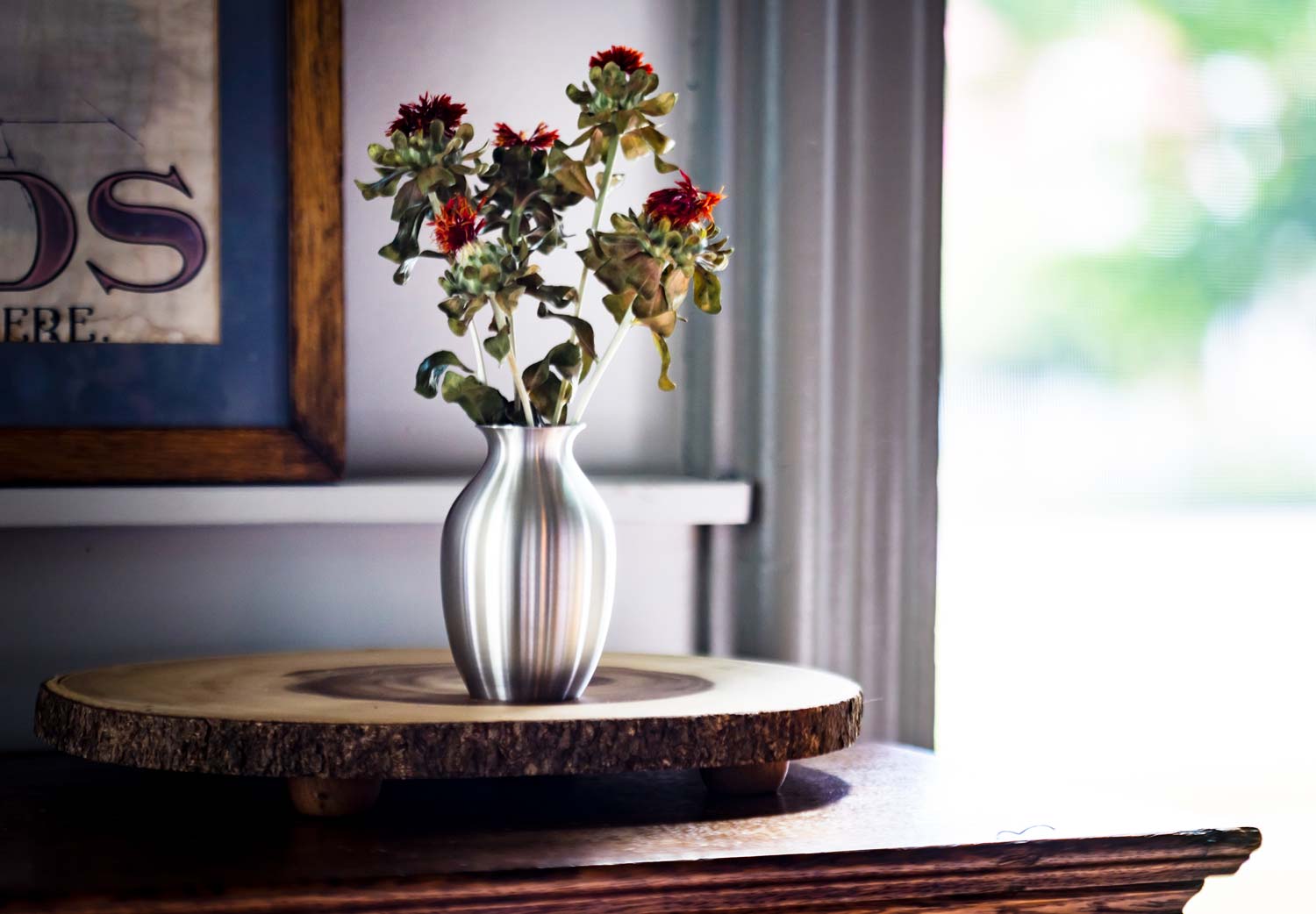 Shown: Forget Me Not Vase
Celebrate the leaves.
Brighten up your home and wardrobe with brilliant displays of fall colors. Whether you press leaves to add to your mantel décor, build a fall tablescape, complete with gourds, or add maple-themed décor to your home, you can enjoy the colors long after the trees are bare.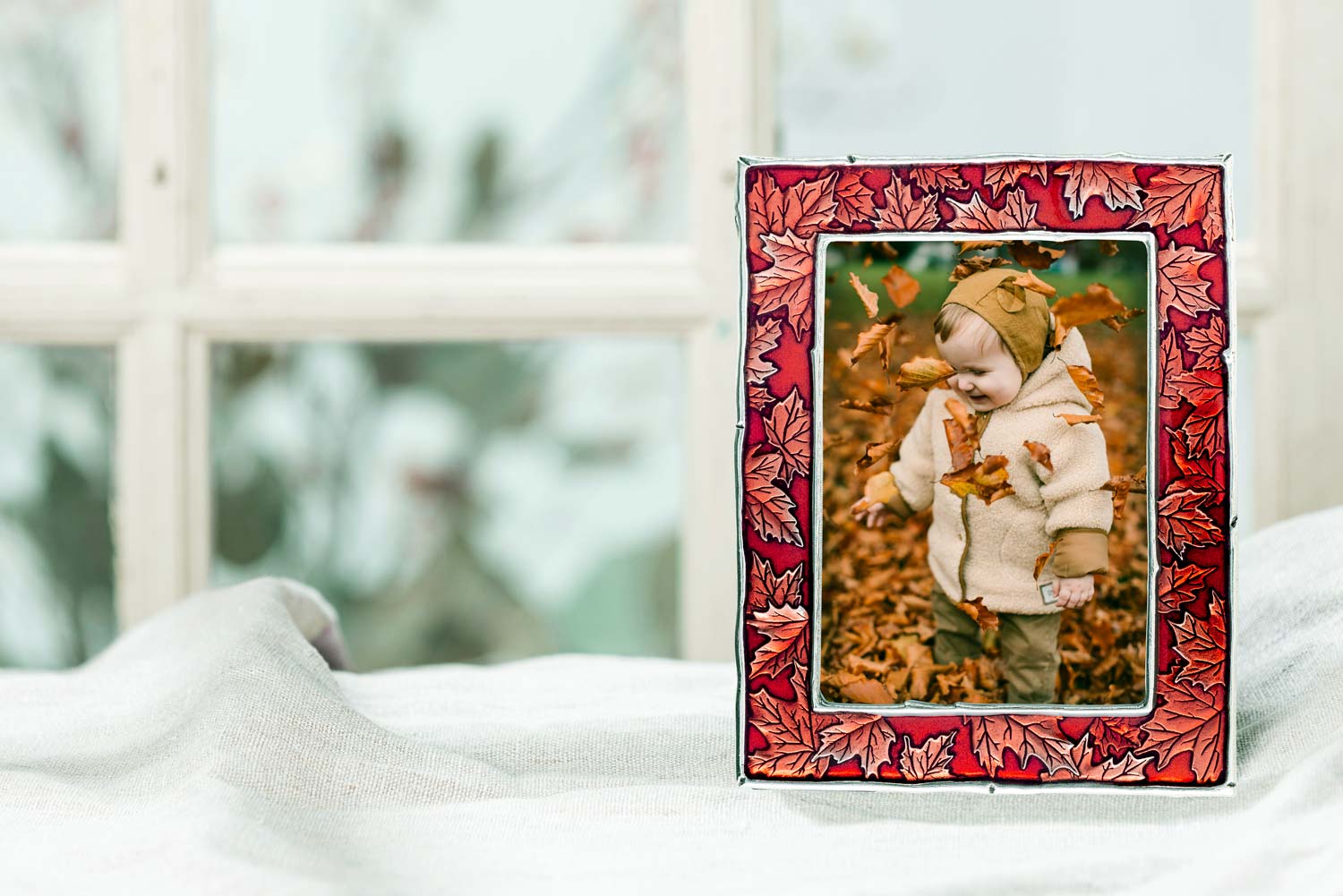 Shown: Maple Leaf / Autumn Picture Frame
Fall beverages, anyone?
Add a hint of maple syrup to your morning (or evening!) beverage and make your ritual even sweeter. Trust us, it's delicious! A maple latte or a Jungle Cat might just hit the spot.
Create a season of gratitude.
A practice of gratitude can help shift your everyday mindset. Take a moment of each day—mealtime, first thing in the morning—to be intentional about gratitude. Sharing the practice with others in your household can help create a time to reflect on the day.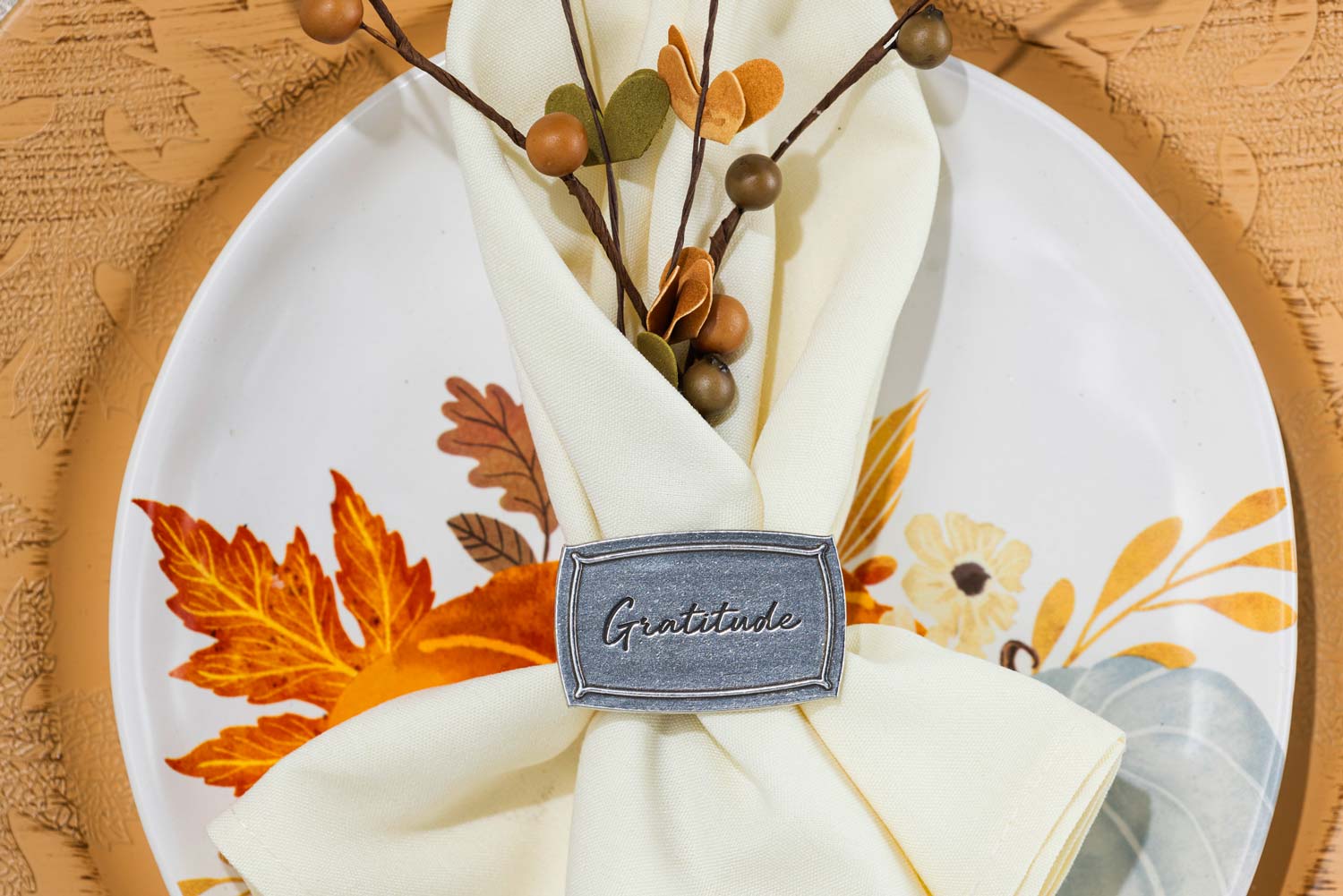 Shown: Gratitude / Celebrate Napkin Rings, set of 4
Bring light.
One Danforth employee shares, "We have a Mariner Oil Lamp that I got my husband for his birthday about 20 years ago. On gray, rainy November days, I light it and keep it near my desk. Instant coziness and warmth." A single candle or oil lamp gives a warm glow that might bring a feeling of relaxation.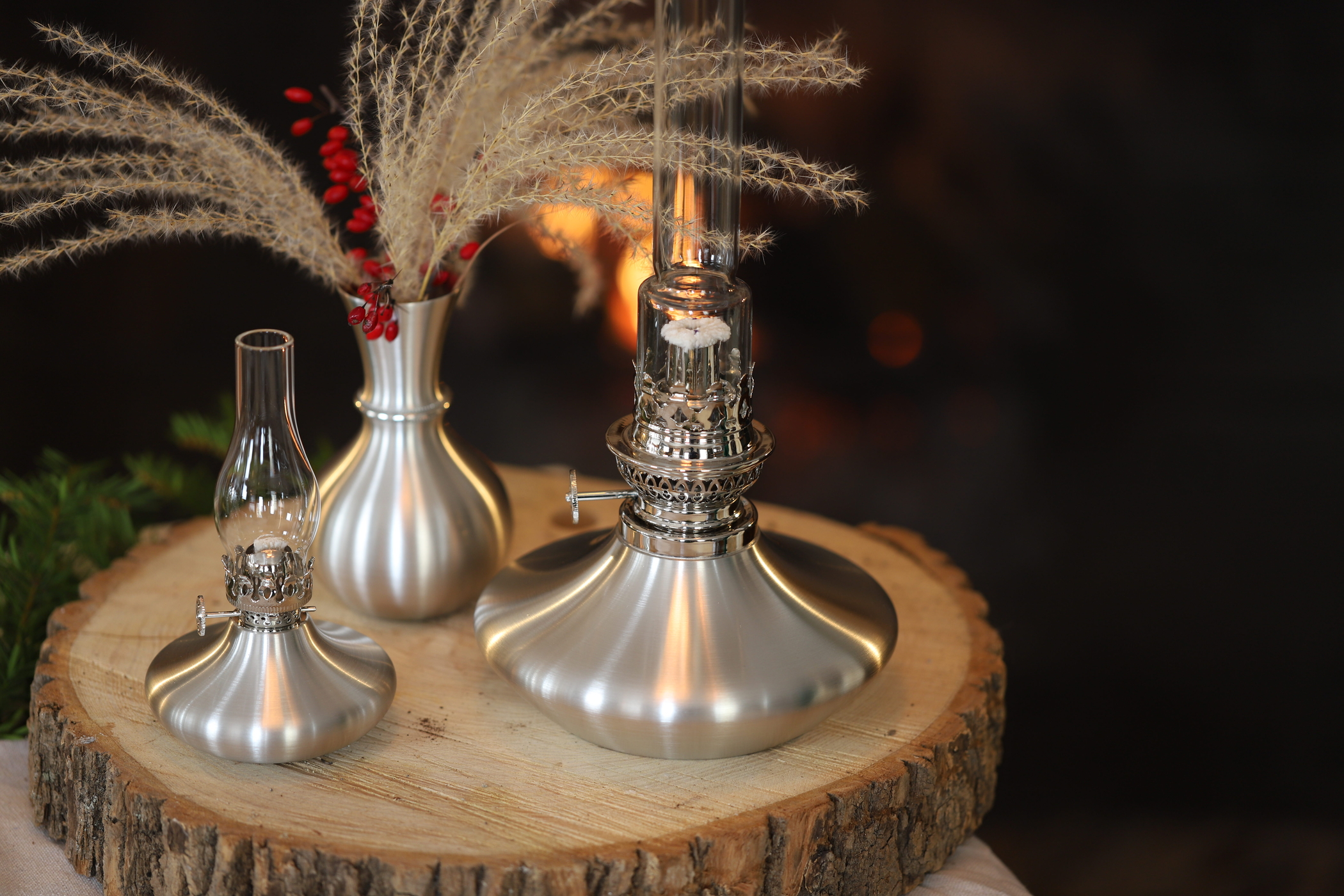 Shown L-R: Skipper Oil Lamp, Everlasting Vase, Mariner Oil Lamp
* Vermont has well over four seasons. "Stick Season" is one of the extras. It starts sometime in October and ends when winter arrives for real. It is defined by when the leaves are all off the trees (making them very stick-y), but there's no good snow to play in. We can't ski or mountain bike, and it's often too wet to go in the woods and cut firewood. It's generally considered quite dreary and absolutely inferior to fall. Noah Kahan even wrote a song about the particular feeling of stick season.