Father's Day isn't just about honoring biological fathers. It's about father figures of all kinds: dads, granddads, uncles, godfathers, honorary fathers, foster fathers, fathers-to-be, and anyone who's showed a child what it means to live with integrity, honor, and compassion.
So what is it that makes a great Father's Day gift? Something personal, a gift that speaks to your specific memories with Dad and his personal interests. It's also something that he can use everyday, not just look at from time to time. Of course, that means that the right Father's Day gift will be as unique as Dad himself.
Fortunately, we offer a variety of thoughtfully designed, carefully handcrafted gifts that are meant for daily use and meant to make each moment special.
From barware to photo frames to keychains, each one is crafted by many human hands right here in the heart of Vermont.
Here are nine of our favorite gifts for Dad.
1. Hammered Jefferson Cup
A twist on the classic Jefferson cup, the hammered and polished finish on this cup beautifully reflects light. This is as much a piece of art as it is functional drinkware, designed to bring mindfulness to each sip. A thoughtful gift for the cocktail-loving mixologist dad!
Pewter barware is excellent for cold drinks. The metal retains a pleasant chill and traps in a liquid's coldness, making it perfect for a chilled cocktail, cold beer, or white wine.
2. Clover / Green Money Clip
Money clips are a stylish and useful accessory, part vintage and part modern--perfect for the hip yet pragmatic guy. Our variety of money clips each feature a design that may speak to Dad's specific interests, from a green clover to a compass rose.
"Money clip is beautifully made. A perfect size and nice engraving! Very happy with purchase." ~Marilyn
3. BIKE GEARS CUFFLINKS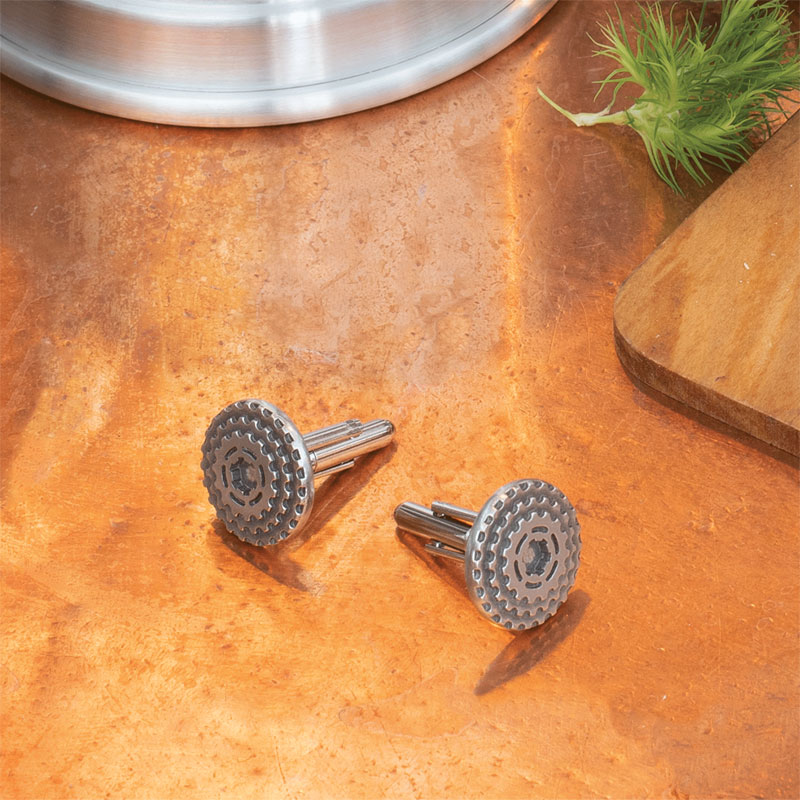 A fantastically unique, light-up-their-face gift for the cyclist, mountain biker, road biker, or other biking enthusiast in your life. These handcrafted pewter cufflinks make it easy to bring both elegance and personality into Dad's wardrobe.
If your dad (or brother, husband, uncle, or cousin) loves to bike, delight them with these cufflinks for Father's Day, and they'll never dread getting dressed up again.
4. BALD EAGLE ORNAMENT
The sight of a bald eagle is a special thing for many people. Its majesty in flight is a sight to behold, along with its fierce beauty and impressive size. It's also, of course, a beloved symbol of all that we are proud of as a country, a symbol of the United States and its dedication to freedom and justice for all. The Bald Eagle Ornament captures both the fierceness and the grace of its namesake, making it a wonderful gift for anyone who loves birds, especially birds of prey.
It's also a treasured part of our Bird Ornament collection, which makes for lovely gifts for the birder, nature lover, and outdoor enthusiast.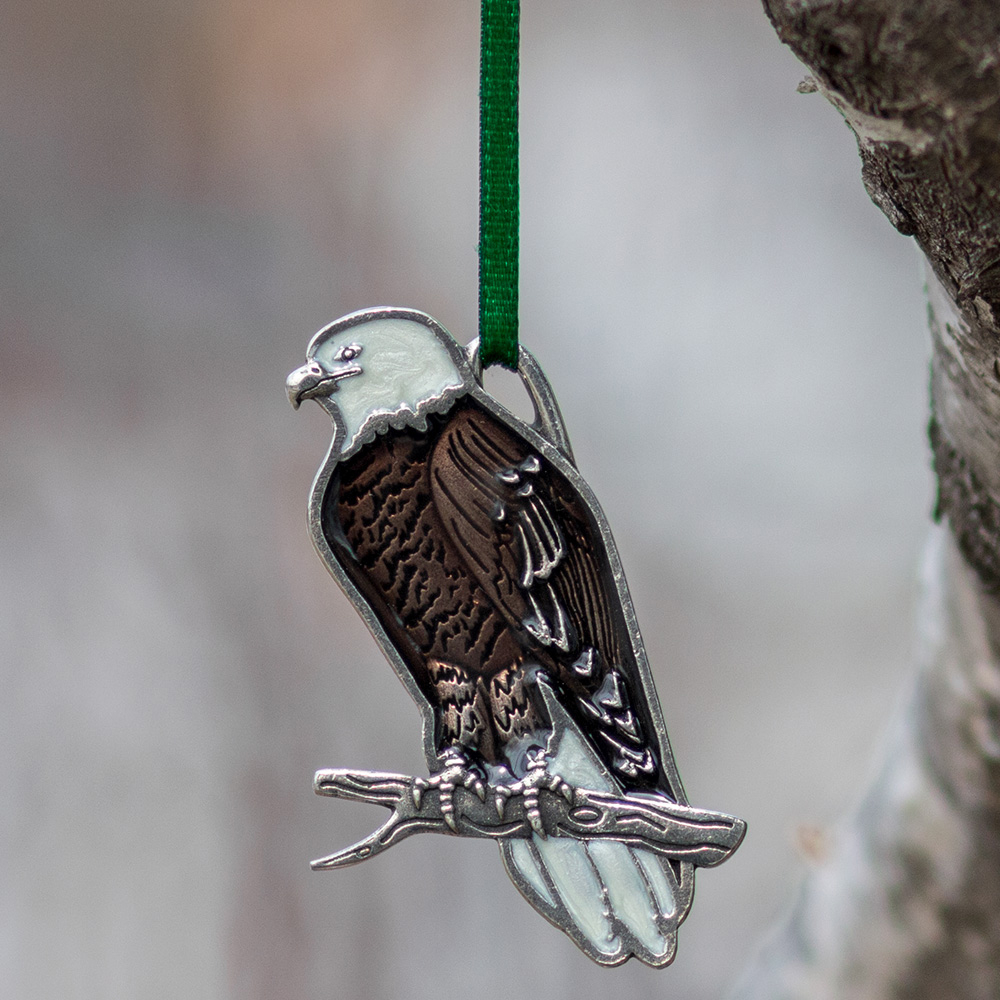 5. ENGRAVABLE TREASURE TRAY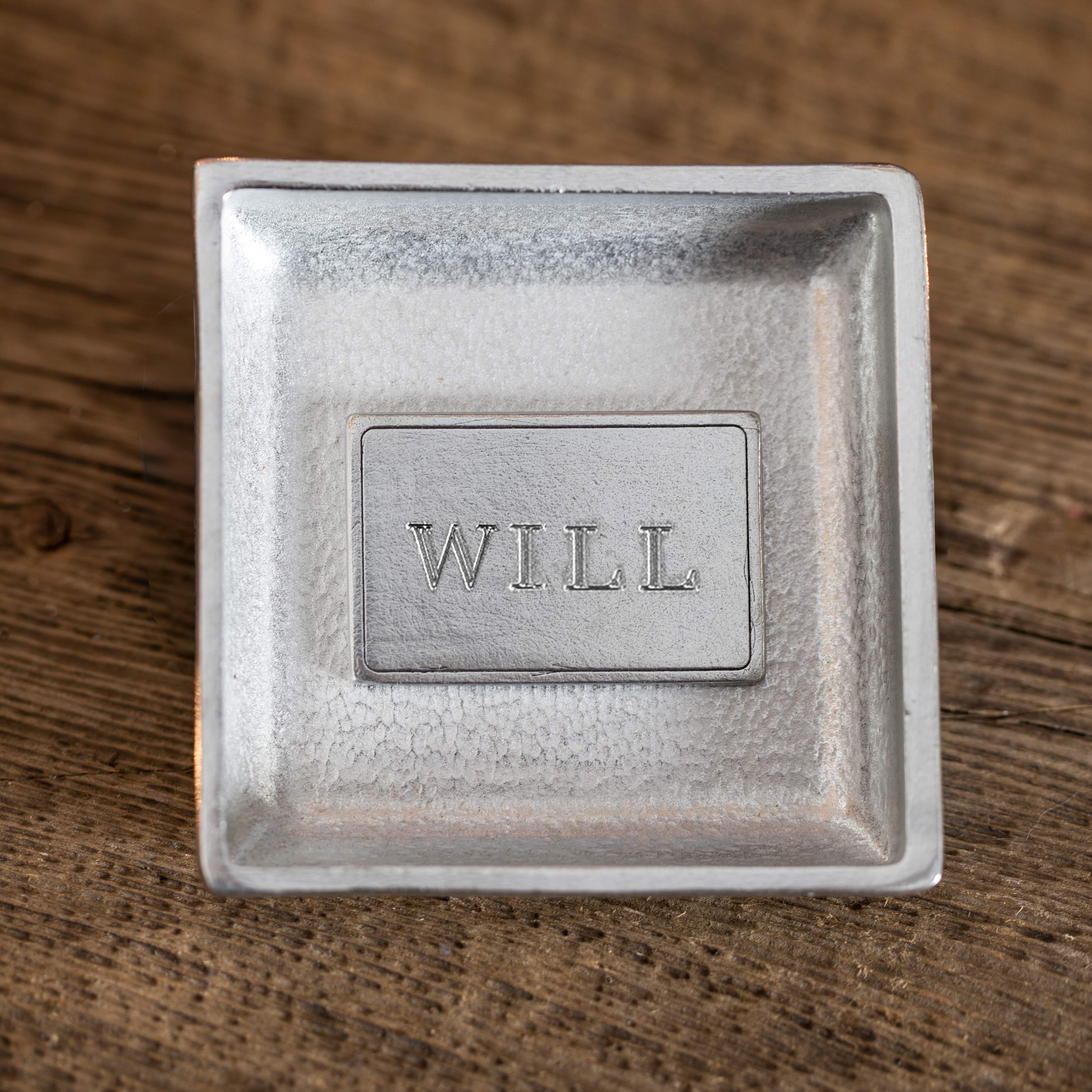 6. COASTAL / WATERS OIL LAMP
7. TROUT KEYRING
8. CARDINAL LAPEL PIN